Working positively together to get the job done

the best way possible.

Northcom consists of 20 people and has the largest cabling team in Northland. This means we have the human resources to complete your projects, whether they are big or small, within the timeframes required.

Northcom's team have the technical skills, experience, and knowledge to deliver all cabling, data-networking, fibre and wireless applications. We are experts in all the latest technology and we pride ourselves on delivering an efficient, reliable and professional service every time.

Our specialist technicians work to the highest industry compliant standards and we are committed to continued development to ensure we offer the latest knowledge and expertise on new and emerging technology.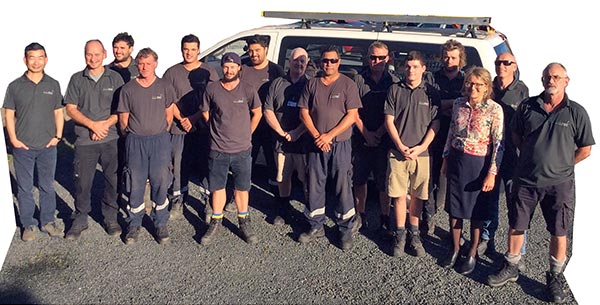 Team Managers
Neville Nash
Operations Manager
"It has been fascinating to observe first hand how enthusiasticly Northland has embraced the development in IT to enhance economic growth in the region. Our clients see the benefit of investing in the upgrade or installation of new networks."
Neville will discuss your data cabling requirements, assess your existing set-up and make recommendations to improve speed and reliability. Neville has over 42 years experience in the telecommunications industry and is highly skilled in network design as well as project and contract management. He is highly respected in Whangarei and throughout Northland for his industry knowledge, integrity and project delivery capabilities – because of this Northcom has a great relationship with many local builders and architects.
Nicholas Orman
Data Manager
"It is very satisfying that in my role at Northcom, I am able to draw on all my previous experience to quickly determine the most favourable solution for a project or highlight the areas on a network where an upgrade would produce faster results."
Nik has over 35 years experience within the telecommunications industry as a linesmen, technician and designer. His expertise includes project management and testing for certification. He manages the data cabling team, allocates the manpower, advises on installation, co-ordinates the components required, all ensuring the smooth running of your project.